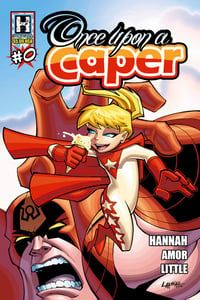 $

5.00
On her eleventh birthday in 1954, Russian born Sovena mysteriously gained godlike super powers. Since that day, she has dedicated these amazing abilities to protecting the innocent and defending the world from all manner of super villainy as the hero Little Red Cape. However, there was one small catch...
The print edition of Once Upon a Caper #0, written and created by Rod Hannah, with cover art by Leanne Hannah.
Signed and bagged. Please allow 1-2 weeks for processing and shipping.